Links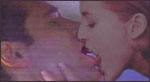 :: Shipper Sanctum
An interactive site where David and Gillian Shippers can express opinions, post rumors, fic, pics and anything else related to the world of snog.

:: David and Gillian Togetherness Memorial (DGTM)
This site is devoted to the pictures of David and Gillian in public
together, unstaged and un-edited.
:: Love Between Lines
A commentary on the relationship, and collection of DAGS themed slides shows.
:: Sexual Tension Theory
"In 95% of the instances where there is enough sexual tension between two characters to evoke a fan response, the two actors have had some form of intimate involvement." A very interesting read from David and Gillian to Bruce and Cybill.




If you're interested in DAGS posting a link to your site, please contact me at uncovered@hotmail.com. You're site must include David Duchovny and Gillian Anderson relationship material. Any sites with NC-17 or any other pornographic materials will not be accepted.
DAGS Banners: (http://dags.freeservers.com)
Banner courtesy of Kendra